Instagram has a solid and ever growing community that you can tap into. And brands are loving creators who know how to translate posts and stories to conversations, clicks, and conversions.
If you think that the only way to be successful on Instagram is to amass hundreds of thousands of followers seemingly overnight via magic (or money), I hope this post will ease your concerns. And make you feel a little more zen about how to handle growing and monetizing your Instagram account in a way that won't overwhelm you or compromise your integrity.
What you water, grows
Growing your Instagram account requires near daily attention. Try to carve out just 15 minutes a day focused on growth. The key is to use those 15 minutes only for actions that will improve your engagement, following, content, and search results. You can't scroll your feed for 15 minutes, like a few random photos, and call it a day.
Try to comment on photos of a few new accounts that share content similar to yours. Make these comments valuable conversation starters! An emoji smile and "great photo!" doesn't count.
Reply back to comments on your photos, and reply to story replies, especially in your Message Requests box. These could be people who are engaging with you for the first time, and you want to keep them around and show that you value the time they are taking to respond to your content.
Research new hashtags and add them to your content that they apply to. Then add them to a note on your phone that you can easily copy and paste for future use.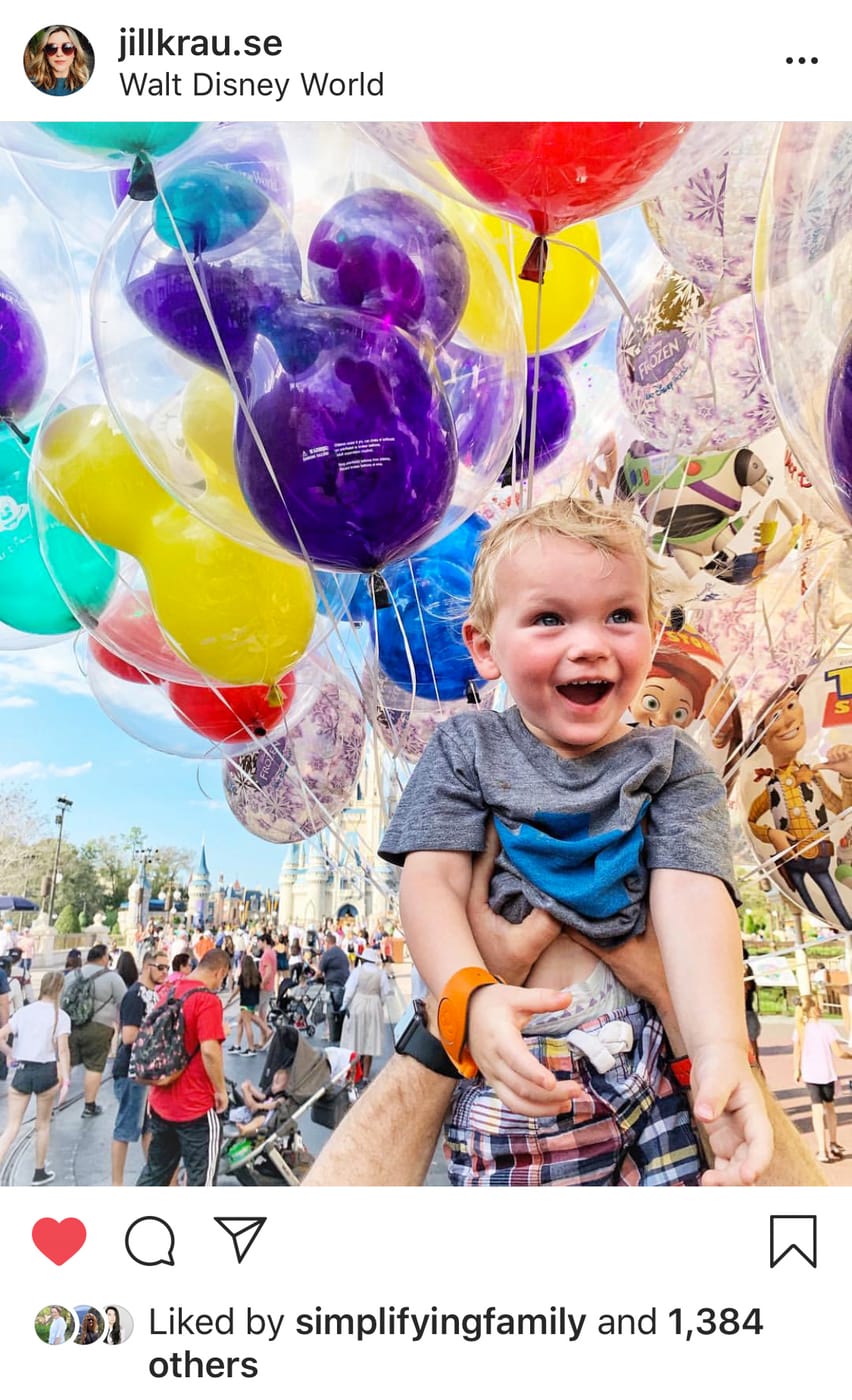 Never stop working to improve your photography
Your photos are the star of your IG account, and photography is an art! There's always room for improvement. Even professional photographers never stop learning.
Don't just slap the same filter on every photo and call it done because eventually that filter will stop being eye-catching and just look like everyone else's easy fix for an "on-trend" feed. Your photos will not stand out in a crowd.
Instead, spend a little time each month learning how to edit photos with apps like Snapseed (free on the App Store and Google Play). Filters are fun, but shouldn't be required to take a picture from snapshot to WOW. Once you learn how to use the curves tool, I promise you'll feel like a photo-editing rockstar, even if you're a total novice.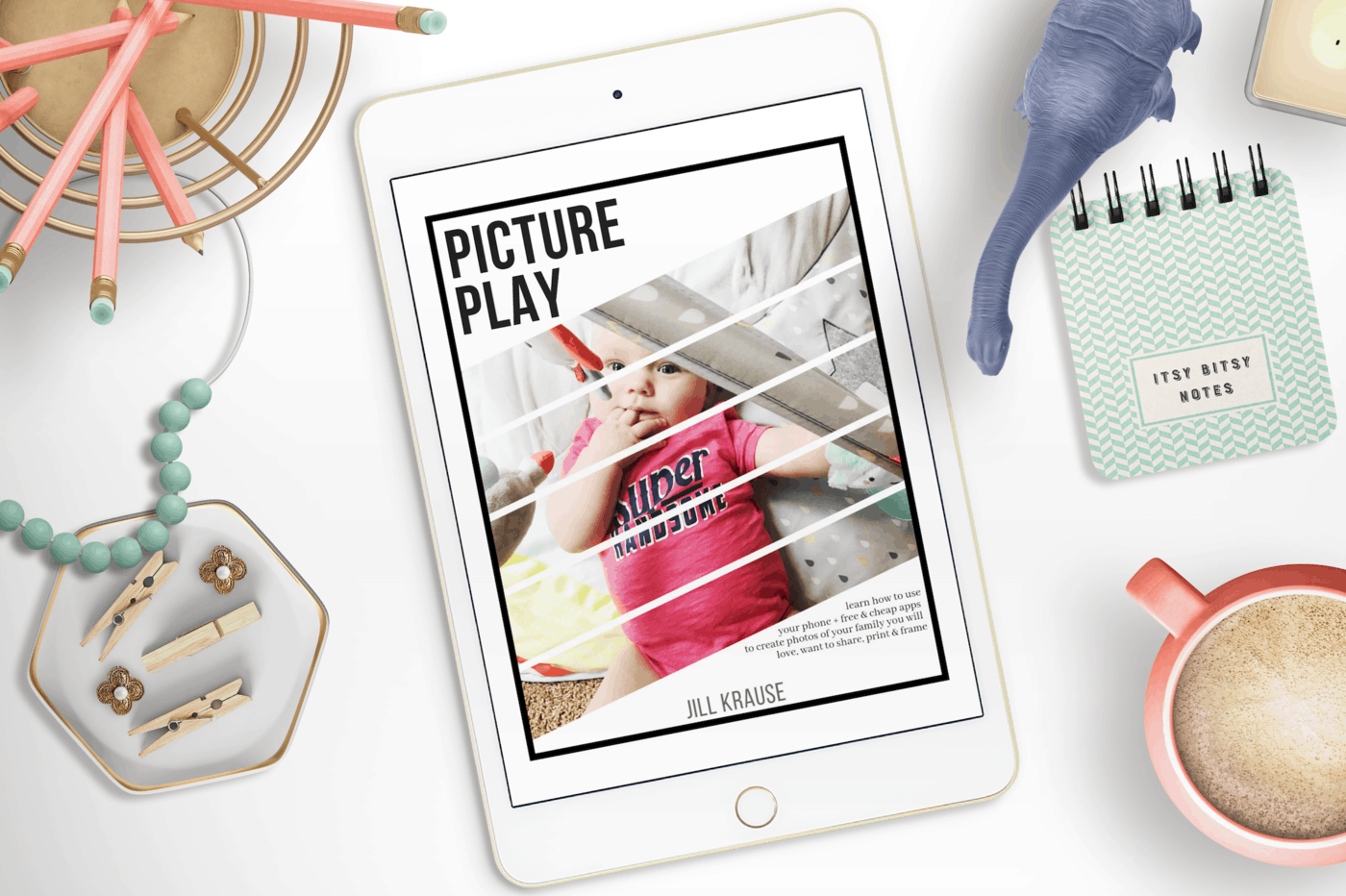 I cover all of this–how to use free and cheap apps like Snapseed, what a curve is, and even tips for using the lighting you have available to get the best possible picture with only your phone camera–in my ebook Picture Play. Read over 50 five-star reviews, and if you decide you want to buy it and get started improving your photos right away (it's an instant digital download), you can use the code FLOCKBLOG for $4 off, making it only $15, valid until 4/19/19. Head to JillKrause.shop to purchase.
Focus on engagement, not numbers, when pitching brands
Don't think your Instagram following isn't right for brand collaborations if its not in the tens or hundreds of thousands. In fact, many smaller accounts can have tremendous engagement, which brands really value. Start out by sharing about products and services you genuinely love in a non-sponsored way. Then track those conversations, take screen shots of comments, replies, and stats for swipe ups to put in pitch decks for brands.
If you don't have story swipe up capability yet, I loved this tip Amiyrah Martin shared at FLOCK: Beyond the Likes, Retweets, and Filters. When you share about something in your IG stories, tell people to message you for the link if they are interested. Then have it pasted into a note on your phone so you're ready to promptly send it to them.
For sharing links on your IG feed, I highly recommend using TapBio to create a grid of clickable photos. Click here to check out my setup on @JillKrau.se. Then all people have to do is the click the link in your bio and click the photo they just saw in your feed. That will take them to any link you designate, including affiliate links.
Aggregate all these stats, comments, and anything else to quantify and qualify the level of genuine engagement your account gets, and sing your own praises next time you pitch a brand to work on an Instagram collaboration.
It's a marathon, not a sprint
I remind myself this every day about everything that has to do with content creation. Don't burn yourself out trying to get to the top the fastest. Never, EVER compromise your integrity for quick numbers. Stay focused on doing the best you can do for you and your audience, and be proud of your growth, even if it's slow and steady. At the end of the day, if Instagram is not paying your bills, you're not doing anything "wrong." It might not be the best place to reach your audience, and that's ok. It can still be a fun platform to experiment with.
Published