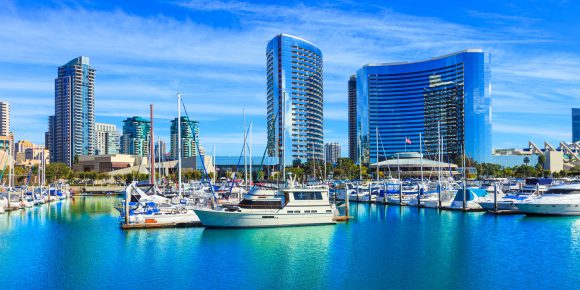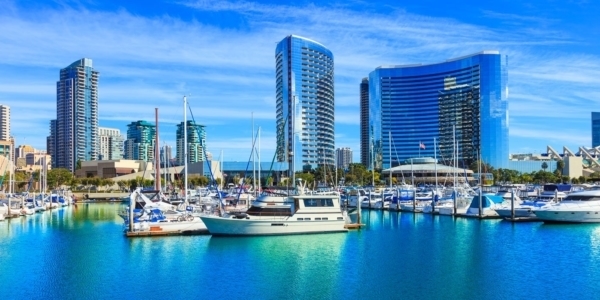 Past event
What Nobody Told You About SEO
Optimizing Your Site for Better Traffic
A single-day, SEO back-to-basics intensive in San Diego, California with Kuleen Lashley, Stefanie Mullen, and Camille Whiting.
The internet is forever changing, and it's hard to keep up. Especially if you're a brand trying to engage your audience, and keep them engaged. One of the best ways to build your brand, keep your audience interested, and get more traffic to your site is by understanding Search Engine Optimization, more commonly known as SEO.
Understanding SEO is not complicated. But if you continue to ignore it, you're essentially ignoring your biggest customer, Google. Join us in a one-day intensive class on how to optimize your site. And get the knowledge you need to increase your traffic and build your brand. Get back to the basics and fill in those knowledge gaps. Not only will you get hands-on experience learning WHAT to do. You'll learn WHY to do it.
In conjunction with SEO, you must also understand your site analytics. Tell the story of your audience, traffic, and content consumption to find what they really want based on various reports and connections as data points.
See how Social Media has evolved and impacted SEO and analytics. Find out how to connect the dots between the two and build a successful brand.
Featured speakers
After teaching herself CSS and HTML, Kuleen set her "sites" on mastering SEO. She took courses online, and read the two-inch thick book, Art of SEO, in her spare time.

She practiced her new SEO skills on her own site and then started helping out her blogger friends. With their encouragement (okay, with their pestering) she decided to open A Blogger's Best Friend.

It's important to Kuleen that you never say "I don't know what the SEO person did on my site" when referring to her work. She'll work with you no matter what your level of SEO knowledge to make sure you understand the services she provides.

Ten years ago, Stefanie started her social media journey as a blogger. She grew her blog, Ooph, to over one million clicks per year using social media as the primary source of traffic. Stefanie discovered along the way that what she loved most, aside from storytelling, was studying and understanding the constantly changing world of social media, strategically using it to grow her online presence and teaching others how to do the same.

Stefanie now uses everything she learned, and continues to learn, to do what she is most passionate about, teaching female entrepreneurs, both on and offline, how to create a social media plan that grows their business and creates the financial and lifestyle freedom they are seeking. Find her at StefanieMullen.com.

Camille Whiting is a digital strategist and author of Friday We're in Love, a lifestyle blog with a focus on creative dates and family fun. She has an MBA with a marketing emphasis and spent years as an agency marketer project manager helping top Fortune 500 companies hone their digital strategy. She now utilizes these skills running her own business and consulting for others.

Camille is a self-proclaimed marketing nerd, an infertility miracle mom to two little boys, and is always finding the next fun experience to inspire others to get out and date more! She's been featured by Women's Day, Southern Living, the Huffington Post, Brit+Co, the Arizona Republic, and named in many "Top 10 Dating Resources" lists.
This one-day intensive is for any blogger or site owner who wants to learn how to get better and more accurate exposure on Google and other search engines. If you've ignored SEO and site analytics for a long time and dismissed it as something that will take care of itself, you have much more to learn, and you need to be here.
Event location
"Discover a charming tropical retreat with inviting guest rooms and deluxe suites accented by a full menu of amenities and a glorious waterfront location. Humphreys Half Moon Inn invites you to relax, unwind and enjoy the comforts and conveniences of our boutique accommodations."
Source: halfmooninn.com
2303 Shelter Island Drive
What you can expect
Get hands-on experience configuring Yoast with step-by-step guidance and explanation.
Learn about the Yoast plugin and how to use it to your advantage.
Unlock the mystery of Google Search Console.
Learn about sitemaps and submit yours to Google.
Find out the common mistakes bloggers make and learn how to fix them.
Ask and get answers to your questions from a fellow blogger who speaks your language.
Dive deep into your analytics and see what your numbers are telling you.
Find out where your traffic is coming from and how to keep them coming back.
Understand how social media plays a part in your total strategy.
Optimize your social media accounts to boost SEO and referral traffic.