A three-day conference event for digital content creators at Disney World in Orlando, Florida with guest speakers to be announced soon.
Everyone tells us, "Find your passion. Do what you love." But we also know the saying, passion (love) doesn't pay the bills. So how do digital content creators find the opportunities that pay them for what they really like to do? Do these things really exist? Join us as we tap into the resources creators have discovered that help put money in their pockets.
It's an exciting time to be a content creator, and you don't want to miss this event. We'll have experts on affiliate marketing, hear how creators have turned into authors with books in stores, and see how visionaries bring their ideas to life.
Since we've missed out on hosting FLOCK events in recent years, we decided to make up some of that time with an event that spans three days! We'll get (re)acquainted at an opening night party on day one. We'll learn together during our typical full day of presentations on day two. Then we'll wrap up day three with a half day of roundtable discussions.
Featured speakers
As a child who grew up in Anaheim, California, Ashley Craft could recite the Star Tours ride by heart, navigate Disneyland without a map, and fell asleep to the sound of fireworks each night in her bedroom. After two internships at Walt Disney World and many, many more visits to the Disney Parks, Ashley is now one of the leading experts of Disneyland and Walt Disney World. Ashley wanted to help people recreate Disney magic right in their own kitchens, so she wrote the bestselling book, The Unofficial Disney Parks Cookbook and went on to write several more Disney Parks Cookbooks and even a Universal Parks Cookbook. Today, Ashley lives in Minnesota with her husband (Danny), three kids (Elliot, Hazel, and Clifford) and three kitties (Figaro, Strider, and Kelpie)… but she still makes time to visit the Mouse.

Jeannette Kaplun is an award-winning bilingual journalist, TV personality, mom, speaker and Latina content creator featured on Good Morning America, Today, Despierta América, En Casa Con Telemundo, and other shows. Kaplun is the founder of bilingual lifestyle magazine Hispana Global. She serves as Special Advisor to The Bank of America Institute for Women's Entrepreneurship at Cornell and was included in the Forbes #Next1000 2021 list. She lives in Miami with her family and Maltese dog, Snoopy.
Whether you have a new online venture and are just getting started, or you've been creating online content for years, this three-day event will help you understand how to better monetize digital content. By the end of our event, you'll have new ideas for ways to start generating your own revenue.
Event location
"Retreat to Disney's ultra-modern Contemporary Resort and discover award-winning dining, spectacular views and dazzling pools. Whether you're staying in the iconic A-frame Contemporary tower or the nearby Garden Wing, you can walk to Magic Kingdom main gate or catch the Resort Monorail as it breezes through the tower."
Source: disneyworld.com
Walt Disney World
4600 World Drive
Lake Buena Vista
,
FL
32830
What you can expect
Learn the different avenues of income as a content creator.
Learn how to write evergreen content with affiliate marketing.
Figure out what your passion is and how to turn it into a reality.
Advance your skills in storytelling to stand out among your peers.
Understand how your analytics and audience relate to growth on new platforms.
Gain skills in editing and best practices when capturing audio and video to promote your content.
Understand what content works best for your audience and how to maximize exposure.
Learn the best ways to monetize on social media platforms.
Get the latest tips on how to create newsletters to share your content.
Select ticket type and quantity below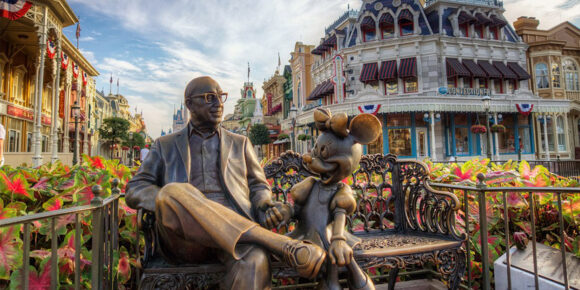 Show Me the Money: Making Content Creation Profitable