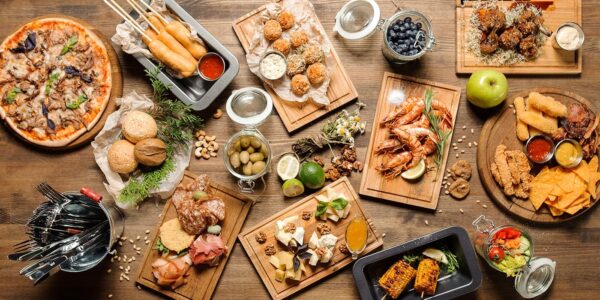 Past event
Pinterest, Food, and Photography
Catering Content to Hungry Audiences
A single-day intensive focused on Pinterest, food, and photography in Phoenix, Arizona with Ana Frias, Becca Ludlum, and Shauna Sever.
Arizona is known as a melting pot for delicious culinary delights. So it makes sense that we gather our foodies and online content creators in Phoenix for a whole day catered just for you. Join us as we dish up tips for taking the best photos for online photography. Learn about workflow, styling, lighting, and how to edit photos with ease. Get in front of the camera and learn how to work your camera for the best videos and how to edit. And see how Pinterest can drive traffic to your site with pinnable images people are excited to share.
Pinterest is one of the top sources of referral traffic for bloggers. Are you using it effectively to drive traffic to your site? Unlike other networks, where branded content has become exhausting, 78% of pinners welcome content from brands. Get answers to all your Pinterest questions. Learn best practices, what you should be pinning, how to create great pins, when you should pin, how to get the most out of our your pins, understanding your analytics, learn about viral pins, photography tips, and more!
Listen to our experts share how they've been successful in turning blogs into cookbooks. Or the steps that led them to appearing on Food Network, the Today Show, and local networks. See how Pinterest changed their traffic and brought their blogs to the front pages of Google search. These women took their culinary creativity and turned it into fruitful careers. Join us as they each share their successes (and Pinterest fails).
Featured speakers
Ana Frias is the creator of Muy Delish where she shares her sometimes healthy, sometimes indulgent, but always a delicious collection of recipes. She is devoted to maintaining a healthy lifestyle but believes that no foods is off limits if eaten in moderation. Anna is a mother of two boys, a wife to one, and lives in Surprise Arizona, a Phoenix suburb. A wise woman once said, "spice up your life." Her goal is to capture magazine-quality photography for her recipes and any product she showcases. Photography that can be shared over and over again!

Becca Ludlum is owner and editor of My Crazy Good Life—a lifestyle blog that evolved from a family focus to one based primarily on healthy recipes and fitness tips. She has written books about blogging and healthy eating, and is well known in her community as a mentor to other bloggers.

Becca and her husband Steve own and operate Crazy Good Media, a small digital community management company for businesses. In her free time Becca enjoys working out, binging on Netflix, and attending hip hop concerts with her friends and kids. She lives with her amazing husband, two teenage boys who are taller than her, and three sort of well-behaved dogs in sunny Southern Arizona.

Shauna Sever is The Next Door Baker, cookbook author, baking blogger, television and radio contributor, and mom of two. She lives in Chicago with her husband and their two little sweet-toothed kids, where she bakes, writes, and is always on the hunt for great old-school Midwestern bakeries.

Shauna is the author of three successful cookbooks in print, including Real Sweet, Marshmallow Madness!, and Pure Vanilla. She has recipes and expert baking tips featured on the TODAY Show, Food Network, Home and Family, O Magazine, and many more. Shauna is matching her skills and her passion to make baking accessible to everyone.
Calling foodies and content creators of all levels. Whether you're just starting out, looking to expand your Pinterest strategy, a novice food blogger, or you're set on becoming the next food TV star, this event is for you.
Event location
"Panoramic views meet modern interiors at The Westin Phoenix Downtown. Located in the heart of downtown Phoenix, AZ, we're walking distance to the city's most compelling attractions, including the Phoenix Convention Center, Chase Field and Talking Stick Resort Arena."
Source: marriott.com
What you can expect
Understand trends in the niched food-focused community.
Review best practices for working with food brands and how to implement them.
Discover who's looking to work with the next food star.
Hear advice on social media strategies for food blogging.
Advance your skills in food styling and editing to get the best photos.
Get tips on how to be comfortable in front of a camera.
Know the tools available for photo editing on the go.
Learn how to turn your blog into a cookbook.
Gain confidence in the food-focused community.
Find out how to get noticed by networks and TV opportunities.
See how experts create engaging pins.
Discover how to best partner with brands.
Gain new knowledge about photography and capturing that perfect pinnable image.
Learn how to make a great graphic with text, and the tools you can use to do it.
Drive more Pinterest traffic to your site by understanding your audience and analytics.
Understand how to schedule pins and when you should be pinning.