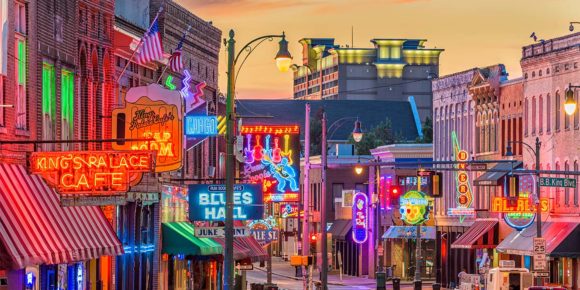 Past event
Beyond the Likes, Retweets, and Filters
What's Next for Social Media?
A single-day, social media micro-conference in Memphis, Tennessee with Jeannette Kaplun, Jill Krause, and LaShawn Wiltz.
As bloggers, content creators, influencers, and entrepreneurs, it's easy to look online and see the success of others and wonder how they got there. What are they doing differently that sets them apart? How can you create a similar presence and voice that keeps people coming back?
Our speakers for this event have created large communities of discussion. Each of them take ordinary content and make it extraordinary, start campaigns that unite women across the world, and get us doing things we normally wouldn't do. They share their lowest lows and highest highs. They make us belly laugh until we cry. But most importantly, they keep us engaged for years and they're now part of our daily lives. These story-based content creators have rich and valuable experience and thoughts to share.
Each speaker will share how they got where they are. What brands are looking for when working with them. What they do to keep up with the changing social trends. Where they see social media going. And most importantly, how to tell a great, original, authentic story that will keep your followers engaged and your social space growing.
Featured speakers
An award-winning bilingual journalist and TV personality featured on The Steve Harvey Show, The Chew, Good Morning America, Despierta América, Un Nuevo Día and other shows, Jeannette Kaplun has successfully managed to forge a multimedia career in both English and Spanish as a lifestyle expert and internationally recognized parenting writer. She was born in El Paso, Texas, and raised in Chile. In 2012, Jeannette launched her bilingual platform for Hispanic women, Hispana Global, where she shares tips about parenting, beauty, travel, food, technology, social good and more.

For the past 17 years she has called Miami, Florida her home, where she lives with her husband and two children. Jeannette is the author of Todobebé: Todo lo que necesitas saber para el primer año de tu bebé (Rayo, 2006), blogs for Babble, and is a contributor for Ser Padres magazine, latinamom.me, Moms Clean Air Force and other outlets.

Jill Krause has been a pregnancy blogger since she decided to try to conceive her first child in 2007. She has grown BabyRabies from an anonymous journal to a full time job, and an internationally read and award winning platform. BabyRabies has been recognized by media outlets such as Time, Vogue, BuzzFeed, Cosmopolitan, and more. She is now growing a new platform, Happy Loud Life, dedicated to sharing her family's reach for imperfect happiness as she, her husband, and 4 children travel the country full time in an RV. Her first book, 50 Things To Do Before You Deliver, was published in 2018.

LaShawn Wiltz is the founder of Everyday Eyecandy where she blogs about finding simple solutions for busy working moms, motherhood, her life, and her passion for helping moms capturing everyday moments through photography. She is also currently Technology Editor for Mom2.com.

LaShawn is a 2018 Photography of the Year Iris Award winner, 2015 BlogHer Voices of the Year recipient, 2017 Mom 2.0 Summit Iris Award winner for Instagram of the Year. LaShawn's work has been featured on the social media platforms of notable brands such as Shutterfly, BorrowLenses, and VSCO Cam. She has been featured in USA Today and Money Magazine. Based right outside of Atlanta, find LaShawn on Instagram, documenting her days as a wife and mom, coffee in one hand and her camera in the other.
Wandering the social media landscape without a plan for where you're going? Need to level up and take a smarter approach with your accounts? Want your social to be smart, beautiful, authentic, and compliment your online presence? This event is for you!
Event location
"With a style and tradition befitting one of Memphis' grandest, most legendary hotels, The Peabody Memphis offers a magnificent bridge between the "Blues City's" celebrated past and cosmopolitan present. Known as the "South's Grand Hotel," The Peabody is legendary for its charm, elegance, gracious hospitality and rich history."
Source: peabodymemphis.com
What you can expect
Learn what makes engaging, authentic story-based sharable content.
Get advice on what types of content works, and when you should be posting it.
Hear about trends on different social channels.
Explore ways of building your social numbers organically.
Discover how to use Live features effectively on Facebook and Instagram.
Understand why you should pitch brands even if your numbers seem low.
Know what tools are available for social sharing and what could work best for you.
Understand how to schedule content for each social channel.
See why your phone can be your best ally and what apps are best for photo editing.
An end-of-day Q&A session where you can ask the questions you've been wanting to ask.